As the old saying goes "Life is like a mirror, we get the best results when we smile at it." And guaranteed to make you smile is the stunning collection of mirrors at the Decoratum gallery, viewable here.
Decoratum has a select range of mirrors to enlighten and reflect your home, such as this large oval mirror by British designer James Perkin.
Also in the showroom is this unusual Venetian Mirror with Sea Life Motif, created in Italy circa 1920.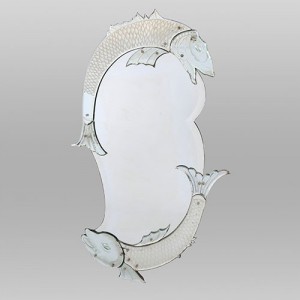 Come and find your perfect piece in Decoratum's showroom in Marylebone, London this week!